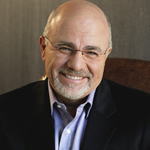 America's trusted voice on money and business, Dave Ramsey is a personal money management expert and extremely popular national radio personality. His three New York Times best-selling books - Financial Peace, More Than Enough and The Total Money Makeover - have sold more than 6 million copies combined. His latest book is EntreLeadership: 20 Years of Practical Business Wisdom from the Trenches.
Expand Your Mind in 2019
"The coordination of knowledge and effort of two or more people, who work toward a definite purpose in the spirit of harmony." This is how Napoleon Hill described his concept of mastermind peer groups in the book Think and Grow Rich. In Proverbs 27:17, the Bible says, "Iron sharpens iron, so one man sharpens another."
These ideas hold true in many areas of life, including entrepreneurial circles. As a leader, when you surround yourself with people who can help you grow, you'll naturally become a smarter businessperson. Could being involved in a peer group be beneficial to you on a professional and personal level? I believe so. Here are a few reasons why.
New ideas and perspectives
When you own your own company, it can be easy to fall into the trap of thinking you have nowhere to turn when problems arise. A peer group provides like-minded individuals who, in many cases, have already "been there, done that." Often, they offer suggestions, solutions, and provide valuable insight.
Everyone needs a friend
Sometimes it's easy to forget, especially in today's technology-driven world, the best relationships are created through face-to-face, human interaction. You'll learn and grow in ways you never could through conference calls and email, plus—like good friends should—a group will hold you accountable.
Inspiration and motivation
A funny thing happens when you surround yourself with hard-working, creative, motivated people—all that energy tends to rub off on you. It's infectious! The potential to be absolutely awesome is in each of us, and when you get fired up and inspired by like-minded individuals, you'll notice those same traits start coming out in you.
May God bless you all in the new year!
Read other business articles by Dave
---
Dave Ramsey is America's trusted voice on money and business. He has authored five New York Times best-selling books: Financial Peace, More Than Enough, The Total Money Makeover, EntreLeadership and Smart Money Smart Kids. His newest best-seller, Smart Money Smart Kids, was written with his daughter Rachel Cruze, and recently debuted at #1. The Dave Ramsey Show is heard by more than 8 million listeners each week on more than 500 radio stations. Follow Dave on Twitter at @DaveRamsey and on the web at daveramsey.com.